Tag: SOCOM 4
by The Glue on Jun.17, 2010, under Games
Okay so there's like…a bajillion games that I took an active interest in, so I'm going to eschew my typical jibber jabber and bring my impressions by bullet points. Or at least I'm going to try to make it look like bullet points, anyways.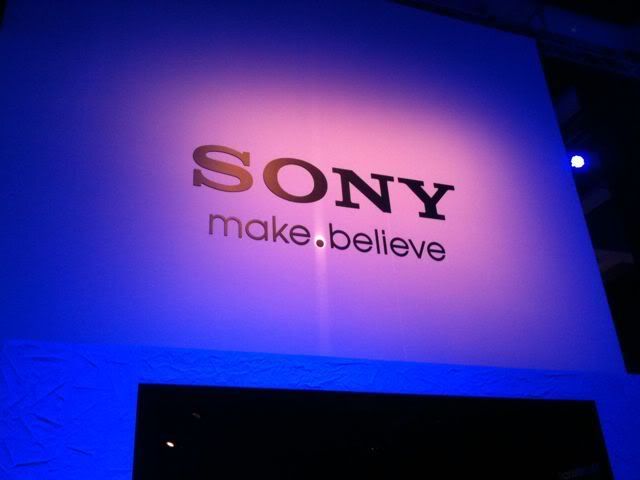 Killzone 3 – Looks as badass as ever, if not moreso. The Arctic/Oceanic environments look intense and the jetpack action looks fucking sweet…especially right after you ice a Hig in one. The WASP looks absolutely overpowered, shooting 9 missles at one target…I can't wait to unleash THAT bitch online, either. With Arctic and Jungle environments, Killzone 3 looks to stuff its cock into the mouths of the whiney little fags who complained about Killzone 2′s color palette…lmao.
Seriously…when people are whining about the fucking color palette of a First Person Shooter named "KILLZONE", you know they're fucking gay.  KZ3 looks to shut those stupid hos up with a robust presentation of the visible color spectrum…just for you whiney fags who didn't get enough fucking sunbeams and rainbows in the last one. First day buy…potential GotY.
Metal Gear Solid Rising – this game is going to cause some debate.  MGS fans are going to HATE the game's apparent lack of stealth, and then there's the fact that the game appears to center around Raiden.  Now, if you've played MGS4, then you know Raiden as a sword slingin, gravity defying, cyborg ninja badass extraordinaire who can cut bitches in half WHETHER OR NOT HE HAS ANY FUCKING ARMS…
…but if you've played MGS2, then you know Raiden is also a whiney little bitch with emotional baggage akin to that of Lindsey Lohan.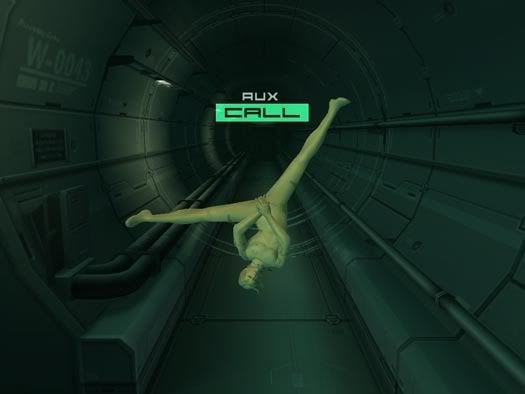 We're all hoping that MGS2 Raiden is gone and never coming back.  And please God, do NOT include Rosemary or any fucking references to Raiden's empty fucking bedroom.  Do Not…please…I'm begging you…just don't.  Thank you very much.
Haterade for Raiden aside, MGSR is going to be walking a tightrope.  First of all, MGS has always been a stealth game, and while this game is sure to incorporate "some" sneaking, it's clearly NOT a stealth game.  Secondly…Hack N Slash isn't quite Konami or Kojima Productions' bag, so we are treading virgin waters here.
Also…I've got all the Hack N Slash I need with God Of War III.  That along with the fact that Raiden is largely viewed as a second tier character in the MGS canon (and a fairly reviled one at that), this game is going to have to be damn near perfect to have relevance appropriate to the genre and the MGS franchise itself.
I'm not doubting that Kojima's team can make it work…but I'm not quite drinking the Kool-Aid yet, either.
Little Big Planet 2 – Single player looks to get actual cutscenes as well as many different variables with regard to levels and modes of transport.  Likewise, Play Create Share gets the same bonuses, ensuring that users will be creating racers, shooters, and even horizontal scrolling shooters that hearken back to games like Space Invaders.
Oh and all the content out there for Little Big Planet works on LBP2, as well.  LBP and LBP2 will be Move compatible, so that should make the creation aspect of the game/working the Popit much smoother.  Not quite an urgent buy for me, but it'll take some kind of catastrophe to prevent me from buying it eventually.
MotorStorm Apocalypse – I'm hoping that this game is more like the original and less like Pacific Rift.  Despite Monument Valley being an absolutely fucking EPIC setting for the original, the varied environments and Tropical Island theme of Pacific Rift were a nice change of pace.  Inclusion of split screen multiplayer was also quite the welcome addition.
Unfortunately, the game screwed up on two things that made the original so fucking awesome.  Bullet time, high detail, HD crash sequences and intuitive track design.  The crashes in PR looked like garbage in comparison, there wasn't any of the flash involved in it and I found myself lost on tracks several times because of how obtuse their design was.  Got high hopes for this one…but again I'm not pre ordering yet.
inFAMOUS 2 – Never played through the first…didn't really fall in love with the demo…I may or may not rent it before this drops, but this game will not in any way be a priority for me.  Of course, I'm on record with my opinion that the whole Sandbox Open World thing has been tired and beaten down for a few years now…perhaps inFAMOUS or inFAMOUS 2 is/will be the Tetanus Shot that the genre needs…
…fucking Christ knows that GTA IV wasn't.
Crysis 2 – Ummmm…FAIL??  Seriously…I d/l'd the trailer on PSN expecting to see the most amazing graphics since Uncharted 2.  What I got was a game that looks like a cross between Gears Of War 3 and Battlefield Bad Company 2.  Don't get me wrong, those games look great, but for all the shit I've heard talked about the CRYTEK engine – I was left wanting more.
The game itself looks badass as hell…but the problem lies in the fact that so does Killzone, Bulletstorm, Spec Ops The Line, SOCOM, Gears and Halo.  As a family man on a budget during a Global Recession, Crysis 2 is looking like something I'm going to have to pass on.
Sorcery – So SCEA revealed Sorcery…a game developed exclusively for the Playstation Move…and yeah – this thing totally looks like a gimmick game.  It drew hoots and hollers from the Shrine Audience but frankly the graphics didn't look great, the animations themselves were far too cartoony for this Tolkien fanboy's tastes and the game itself looked like a Harry Potter rip off.
In the end, this game may turn out to be the coolest thing since sliced bread, but from what I saw at E3 it looks like Shovelware.  Oh and the use of the words "Fairy World" was cringe inducing.  Please fix that…thanks.
The Sly Collection – Fanboys rejoice to celebrate Sucker Punch's previous generation darling platformer upscaled and remastered in HD for the PS3…but honestly I'd have rather seen the ICO Collection.
The ICO Collection – wasn't there.  Baby Jesus wants to cry.
The Last Guardian – WASN'T.  FUCKING.  THERE.  WHAT.  THE.  FUCK?  Yeah, yeah…I heard…Tokyo Game Show for The Last Guardian.  Look…the only acceptable reason why The Last Guardian wasn't at E3 would be because Fumito Ueda and his team are too busy helping Bluepoint port Ico and Shadow Of The Colossus over to PS3 for The ICO Collection.
Everything else is just useless jibber jabber.  Sony REALLY dropped the ball by not even having a trailer of The Last Guardian at E3.
SOCOM 4 - Uhhh…SOCOM 4′s only mention was as part of a list of games that will be Move compatible upon launch.  Yeah…uhh…I found that out a while back at GDC.  No new trailer?  No news on single player, co-op, leaning, UCRRs, tiebreakers and clan ladders?  How about the game…will it actually work??
Will there be single player??  Will SOCOM go for that blockbuster Hollywood bullshit that MW and BFBC have been churning out, or will Zipper keep it Hardcore and come with the low key yet ultra realistic Black Ops nature of the first two games?
Yeah…given how integral SOCOM has been and continues to be for the Sony Playstation brand, despite how badly fucking botched SOCOM: Confrontation was, I would've liked a little bit more than "SOCOM 4 will be Move compatible."  Something along the lines of: "SOCOM will be fucking awesome again, we promise" would've been nice.
And I'm out of time again…more to come tomorrow or Friday about the two suprises at the end of Sony's conference and any of the other shit that's popped up since then.  Chuuuuch.
Leave a Comment
:E3, Killzone 3, Reggie Fils-Aime is a horse faced cockmaster, SOCOM 4, Sony
more...
by The Glue on Mar.05, 2010, under Games
This evening, Jeremy Dunham announced on his Sony Blog that Zipper Interactive is in the final stages of development for SOCOM 4, which is scheduled to be released in the Fall of 2010.  For those who are unaware, Zipper Interactive is the developer behind MAG,  and SOCOM is the game that started MLG.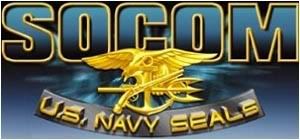 You may or may not be aware, but Zipper was the original developer for SOCOM US Navy Seals on the PS2 and most of it's console sequels and a few of it's PSP offerings.  SOCOM was by most accounts the first massively played online shooter for a console.
SOCOM was responsible for the rise of Major League Gaming, which has actually turned competitive gaming into a spectator sport.  Old school G4/Tech TV viewers will no doubt remember SOCOM and SOCOM II from countless episodes of Arena, the old head to head gaming show that really should never have been cancelled.
SOCOM has over the past 9 years developed a devoted fanbase that plays the games regularly on the PS2, PSP and PS3.  Yes, that's right even still on the PS2…SOCOM II owners can still enjoy taking their PS2 classic online as it's still supported and there are still people playing.
Of course, SOCOM's most recent console iteration is at the nexus of a firestorm of gamer angst.  SOCOM: Confrontation was released by high end PSP developer Slant Six in October of 2008, after being much delayed.  While the delays were supposedly attributed to fine tuning to deliver "the best possible SOCOM experience possible," the launch of S:C turned out to be a complete disaster.
Hitler hates SOCOM Confrontation
The game's presentation of the classic PS2 shooter left much to be desired among SOCOM's dedicated fanbase, who had been told to expect a continuation of SOCOM II (considered to be the best SOCOM yet) with more interactivity and of course the upgrade of PS3 graphics.
However in a move that can best be described as "ill advised," SOCOM: Confrontation was released as an Online Only shooter in the vein of Warhawk.  The SOCOM franchise however, had a history of delivering some of the best single player stealth campaigns to date, and many "SOCOM Vets" felt that the lack of a single player campaign left them with essentially half a game.
Unfortunately, the lack of SP wasn't the only point of contention for S:C with it's established fanbase.   The Third Person camera view was an Over The Shoulder view, as opposed to the original SOCOM's hovering TPC.
To your typical FPS gamer, this may sound like Greek spoken backwards, but the OTS view is less suitable for shooters because as the character aims, certain areas of the line of fire become obscured by the playable character animations.  Many times (and I speak from experience) the OTS view resulted in players not being able to see what they were aiming at.
There were also initial problems with leaning and strafing, as well as with glitches, bugs and poor server architecture that had facilitated a wealth of lag in online play. Not only that, but the game at launch didn't even include all the features that were listed on the box it came in.
Personally, I picked my copy up in February of 2009…I was at GameStop and wanted to buy an official PS bluetooth headset.  By itself, the headset cost $49.99 but the counter monkey pointed out to me that S:C was $59.99 and came with the official PS BT headset.
Having thoroughly enjoyed the original SOCOM and SOCOM II, I threw down the extra $10.00 and got myself my BT headset and an online shooter to boot.  By the time I got my hands on it, Slant Six had issued several patches that had resolved many issues, but other pressing issues like lag and glitching continued to persist.
In late 2009, Slant Six released patch 1.6 and a single DLC pack, Coldfront.  While patches 1.5 and 1.6 resolved just about all of the issues the game had at launch and after, most players felt that they'd been made to pay for a game that was essentially a Beta for a full year.
Further irritating the situation was the fact that Coldfront is apparently Slant Six's last support of the game, despite a tabulation over the entire PSN released in the summer of 2009 that revealed SOCOM: Confrontation to be PSN's most often played online multiplayer game.  Not only did players feel like Slant Six took an extra year and a half to deliver the game they'd promised to have for them in the second quarter of 2008, but now that Slant Six had finally gotten the game to where it should've been at launch, they abandoned support of it, pretty much putting the exclamation point on it being an EPIC FAIL for them.
Slant Six has since gone back to developing games strictly for the PSP handheld system.
The word "incompetent" was thrown around on the forums at SOCOM.com several times and the Confrontation board basically became a place where people either A) complained about Slant Six's incompentence in developing SOCOM for the PS3, B) screamed for Zipper to immediately take point in developing SOCOM 4 and/or C) e-stalked PSN user Abigale-SS, who is really a nice lady that serves as one of Slant Six and Zipper's liason with their online community.
There was also an incident where PSN EU user Shijima (a /6, Zipper liason for the European boards) let slip that Slant Six pretty much just wanted to fix Confrontation, deliver the Coldfront DLC pack to get whatever money was left on the table that they could, and then forget they ever tried to develop a game for the PS3.
But enough of the negativity.  SOCOM vets and fans have known this for some time, but it was made official today that Zipper Interactive will release their next installment, SOCOM 4 this fall.  Screens were released, jubilation has ensued.  So long as Zipper remains true to the core of SOCOM and SOCOM II, this game will please many a PS3 user and be an invaluable aid for me in my quest to never play another Activision game again.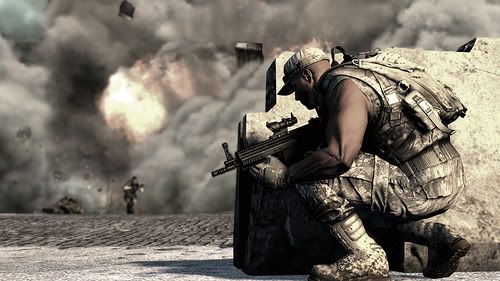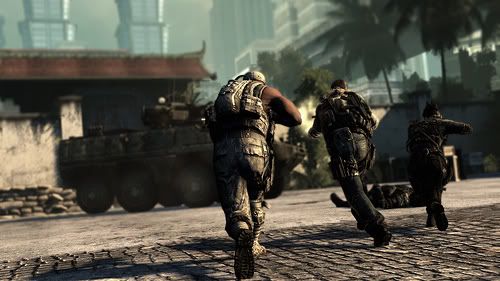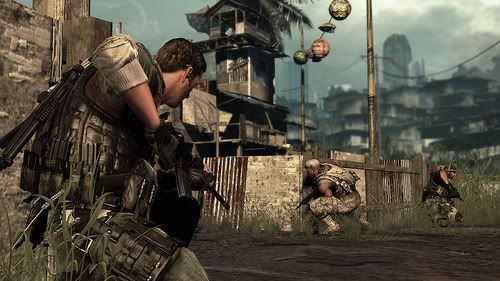 Leave a Comment
:Coldfront, Confrontation, Fucking Travesty, Interactive, Seth Luisi can kiss my black ass, SOCOM 4, Zipper
more...