Archive for June, 2011
by The Glue on Jun.08, 2011, under Games
I was prepared to give a "Woe to the Earth and Sea" type eulogy for my love affair with Call Of Duty…but that's just not going to happen.  Instead, I'm just going to thank Activision for the lulz.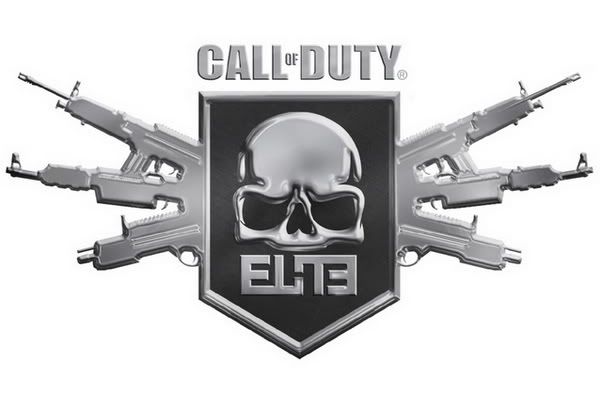 So basically, shortly before the release of Call Of Duty Modern Warfare 2, word was making it's way around the campfire that Activision's Cocksucking Evil Overlord Bobby Kotick wanted to change the model of the Call Of Duty online multiplayer to a paid subscription service, such as World Of Warcraft, with which Activision Blizzard has already successfully enslaved over 10 million people.
I felt good when the rumors died out, until the night I picked up Black Ops.  Treyarch, the game's developer, liked to have a "Message Of The Day" type thing in World At War, and they had a bunch of scrolling messages in Black Ops.  None however, carried the weight of this one:  "Call Of Duty Multiplayer:  Free With Black Ops."
I was like…"free?"  The feature that's ALWAYS been the defining factor of the game??  The feature that quite frankly is responsible for 2.6 of the 3 billion dollars CoD has made Activision over the last three years??  You're going to tell me all nonchalant that it's "free" and try to play that off like that's you doing me a favor??
IT'S THE ONLY FUCKING REASON 95% OF CoD OWNERS EVEN BOUGHT THE FUCKING GAME!!!  WHAT THE FUCK DO YOU MEAN, "FREE?"  THAT SHIT AIN'T FUCKING FREE!!  I SPENT $60 FUCKING BUCKS ON THAT MOTHERFUCKER.
Honestly, neither Infinity Ward nor Treyarch is going to be mistaken for the likes of Steven Spielberg or James Cameron anytime soon.  The tens of millions of people who spent upwards of a billion dollars on Black Ops…didn't do it for the single player campaign, no matter how compelling Activision's marketing department may think it is.  Honestly out of all the people on my friends list that frequently play CoD, I'm guessing maybe only one or three of them has played the single player through to completion.
Recently Call Of Duty Elite was announced, and I thought, "well, that's it.  Goodbye CoD."  Because as much of a CoD addict as I am, there's no way I was paying $8.00/month for the "privilege" of playing CoD online.  I've got SOCOM, I've got Killzone 2 and 3, I've got Halo 3 and Halo Reach, I've got Uncharted 2, I'll have Uncharted 3 on 11-01, I've got Gears Of War and Gears 2…I'll have Gears 3…eventually…I'm all set.  No need to pay monthly, it was a good run, so long CoD.
Well, come to find out that I don't need to do that.  Call Of Duty Elite is…get this…a fucking social network.  This video Activision released is fairly ridiculous and only moderately entertaining, but it explains the bulk of the program's features.
At this point, I'm speechless.  CoD Elite pretty much amounts to a fucking social network.  Track your stats, form clans, set up private matches, exchange video, watch post match analysis and replay of your matches…all from a central website accessible on your console (provided it has a web browser), PC, tablet or smartphone.
Here are some pics: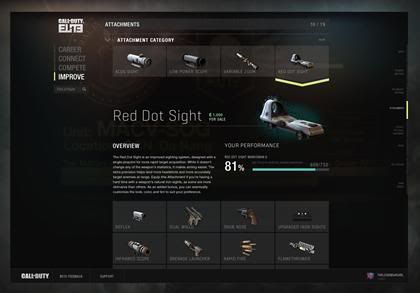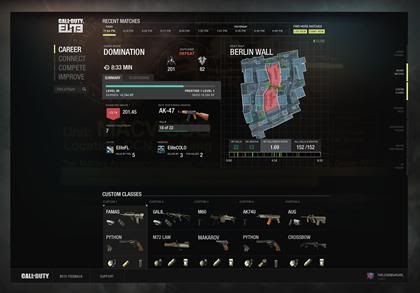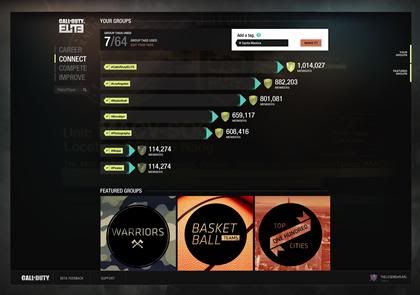 PSN users, particularly those who are fans of the Killzone series, may find these screens somewhat familiar looking, and that would be because most of the functions that the Elite Website will provide (for what's rumored to be about $8.00 per month) have been provided to Killzone players since the launch of www.killzone.com leading up to the release of Killzone 2.
Like Elite, www.killzone.com allows players to form and organize clans, establish tournaments, track stats, send and receive messages, and view a post match replay showing the movements of every player on the map thoroughout the course of the game.
The only thing about it is…KILLZONE.COM HAS DONE AND CONTINUES TO DO ALL THAT SHIT FOR FUCKING FREE, MOTHERFUCKERS!!  That $60 we all spent on Killzone 2, Killzone Liberation and Killzone 3??  Yeah…that helps pay for it.
Kinda funny being that Guerrilla Games is pretty much a one trick pony as far as their game catalog goes.  They have enough capital to provide pretty much the same thing for no extra charge, yet just two weeks ago, Hell's Generalissimo Bobby Kotick had said that Activision's investment in the content for Elite was "huge" and that it would be impossible to deliver such content without charging a fee.
And again, that's Activision as in Guitar Hero, Spider Man, Call Of Duty, Diablo, World Of Warcraft, Transformers, Goldeneye, Prototype, and many other high profile, AAA profit machines.
But Guerrilla Games, which is known primarily and pretty much only for Killzone already provides a very similar service for free.  That alone has me just shaking my head…I mean seriously, can a company with a userbase that's gone pretty much without stat tracking for the last five years acutally expect that userbase to pay a monthly subscription to do so?
Besides that, this whole "Elite" idea is basically a social network.  Facebook for years has floated the idea of a subscription fee and every time they've been told where to stick it.  There's more "I will not pay for Facebook" groups on Facebook then there are murderers on Craigslist.  If Facebook, the freaking undisputed king of Social Networking can't get away with charging a fee…then there's little reason to believe that Activision will.
Perhaps I'm missing something…and of course that something looks to be maps and other DLC that may come down the pike, but you're kidding yourself if you think that Activision won't make that stuff available to non subscribers…for the right price, of course.  Activision's long held the rather arrogant view that their users will pay dearly for whatever it was that they want to give them, regardless if it has any real value or if it's a worthless pile of shit.
Bobby Kotick finally looks like he's gonna fall flat with this.  No fucking way people pay $8/mth for a fucking social network, right??  According to all the reports, the online multiplayer will remain as it has for the franchise this generation.  If that holds true, then there's absolutely no reason for further expense, even for the most hardcore CoD degenerate.
We'll see what develops…Satan is nothing if not adaptable to the changing wants and needs of the Great Unwashed, and he may find a way to make Elite enticing enough before it launches.  However, I always told myself that I'd be there to laugh when Bobby finally takes one in the ass…and this looks like it has a legit shot at being The One.
Of course, the best part is that it looks like he's going to ram that angry cock home himself.  Can't wait.  Fingers crossed.  Fuck Activision.
Leave a Comment
:activision, Activision Blizzard, bobby kotick is the fucking devil, Call of Duty Elite, subscription, World of Warcraft
more...