by The Glue on May.06, 2013, under Games
SPOILER ALERT:  This is a opinion piece that involves detailed discussion of Batman Begins, The Dark Knight, The Dark Knight Rises, Batman (1989), Batman Returns, and the dumster fires that were Joel Schumacher's horrible Batman movies.  If you haven't seen one, two or any of these and don't want to read about story defining plot points, twists and surprises, then you'd best stop reading now.
I'm not too much of a comic guy.  Without going too much into detail, the only superhero/comic that I've ever been "invested" in was Batman.  I grew up watching the campy TV show with Adam West and Ceasar Romero, I never wanted to miss an episode of Super Friends and I was personally affronted if I missed either the Caped Crusader or the Dynamic Duo in appearances they made on Scooby Doo.
I was in the prime of my youth (the late eighties) when Batman comics experienced the renaissance that brought The Killing Joke, The Dark Knight Returns, Son of the Demon, Batman: Year One, Batman: The Cult and of course A Death In The Family.  I even have a Smithsonian comic book collection that includes reprints of the very first Batman story told in Detective Comics, as well as the very first issue of Batman's own comic.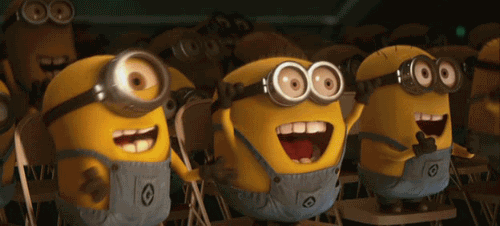 Now as the nineties progressed and I started getting laid a lot more, comics became less and less of a priority, but my point was that I'm a fan of the Batman series and while I may not have my finger on the pulse of what mythos happens on what Earth after that whole Infinite Crisis thing, I still like the story.  I know that may not be hardcore enough for some of you out there…and my response is, "Fuck you, Captain Sweatpants."  Anywho, I've just wrapped up watching The Dark Knight Rises on Blu Ray, and now that I've seen all of the Nolan/Bale Batfilms, I'd like to offer my opinion.
First and foremost, I'd like to say that I enjoyed the ride.  I'm appreciative of the direction the series took, and as a Frank Miller fan, I'm also appreciative of the fact that the series boosted so many of Miller's ideas, story angles and set pieces…because BOY did they ever adopt quite a bit of Frank Miller's vision…even Bats calling the actual bats in Batman Begins…literally taken right from the pages.  But not to rest on only one aspect of the films, I thought the translation was a little lacking, I thought some of the casting was questionable at best, but as a whole, the series did Bob Kane proud in presenting the Batman and his struggles with Gotham City and it's many crazy characters.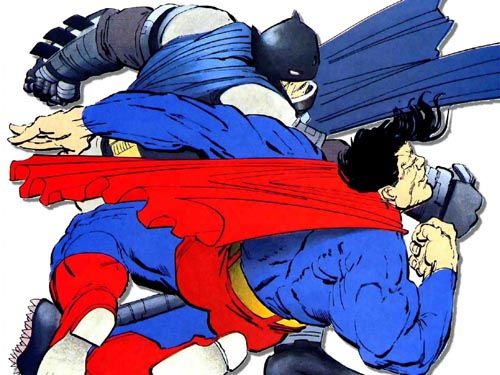 However as an end observation, I think it just got to be a little much.  First of all, the setting is straight out of Year One…especially for the unfortunately titled initial film, Batman Begins.  The evening scenes are almost all filmed with an overlay of yellowish brown that only enhances the projection of Miller's filthy and corrupt version of Gotham City…and that's fine.  Really I think this is the best film of the Nolan's trilogy, mainly because while it endeavors to offer a more "gritty" view of Gotham than previous Batman films have, the movie still remembers that it's based on a comic book.
Gary Oldman is superb in all three movies as Lieutenant/Captain/Commissioner Gordon, but Gary Oldman is also one of the finest actors on the face of the Earth, and I wouldn't expect anything less.  Michael Caine plays Alfred with an aloof sensitivity that does the character justice, and he shows his feelings for Bruce much more successfully than Michael Gough did in the Burton films.  Morgan Freeman, like Oldman is typically fantastic as the superficially written Lucius Fox, with his only dramatic moment coming when he refuses to hijack every cell phone in Gotham in the search for the Joker.
With regard to the protagonist, it must be said that Christian Bale absolutely excels in the role of Bruce Wayne.  Regardless if in one scene Bruce is an overly sensitive borderline emo prep school dropout, a prisoner in a Chinese gulag, or a billionaire playboy gettin it on with some Boats and Hos action, Bale captures everything there is to capture about the Bruce Wayne character.  You can feel his pain, you can see through his charades, but you can also enjoy both of them as they are excellent performances…in all of the movies.
The Batman however…makes me sigh.  First let me say that there's no physical demands of the role that Bale wasn't able to meet.  Fighting, walking, driving, flying, gliding, riding a motorcycle or just chillin in the Batcave, Bale's Batman moves as fluidly as anyone's and his presence commands the appropriate respect.  In fact, Bale's Batman is absolutely money…until he starts talking.  Bale's register while under the horned cowl is that of a laryngitic pedophile with cotton balls stuffed into his cheeks.  You can hear the saliva build in Bale's mouth as he talks…it's like he's fucking Mouth Breather Batman.  The scene in Batman Begins where he's yelling at Flass in the alley…ANSWER ME!!!!…is an eyeball roller.
The thing that kills me is that I know for a fact that I'm not the only one to point the annoying nature of Bale's delivery as Batman out, furthermore I also know for a fact that people were saying this publicly and often after the first screening of the first film…yet Mouth Breather Batman persisted throughout the entirety of the trilogy.  In all honesty, it's not quite a dealbreaker, but unfortunately in a franchise like this that's had so many iterations and is so imbued in the conciousness of American entertainment, the cotton balls really hold Bale's performance back from actualizing its greatness.  Bale is clearly the best at playing Bruce Wayne, but he's not a better Batman than Keaton was in the 1989 classic…and the ridiculous rasp of his voice has a lot to do with that.
The villains of Nolan's trilogy have been more of a mixed bag.  Liam Neeson of course was outstanding as Ra's Al Ghul.  Anyone familiar with the comic recognized Ra's immediately, despite his ruse in the movie's beginning.  Neeson's performance showed me a Ra's Al Ghul that was at once more and less human than the Ra's Al Ghul in the comics, and I liked it.  In the scenes where he's teaching Bruce, you can feel Ra's' paternal instinct, yet in the execution of the League Of Shadows' plans, Neeson's Al Ghul is less likely to be reasoned with as the character in the comics, which worked quite well.
Cillian Murphy was quite understated as Doctor Crane/Scarecrow, and his performance as well was a success.  While he was essentially an ancillary villain in the first movie, his cameos in the second and third were also memorable…the third moreso than the second.
In the second film, I felt like the addition of Two Face took away from the overall quality of the movie.  During my initial screening of The Dark Knight, I asked myself "Holy shit, this movie isn't freaking over yet?" on more than one occasion.  There's good tension and buildup in the film, and the score is freaking outstanding, but it's just too damn long.  Too much attention was paid to the Harvey Dent/Rachel Dawes/Bruce Wayne triangle, and the rise and near immediate demise of Two Face at the end was an unnecessary frivolity.  It was done well, the build, the tension and the performances…it's difficult not to like Aaron Eckhart in any role, and the intensity he brought to Two Face was palpable.
…which makes it all the worse that he's almost immediately killed off.  Two Face is an iconic villain in the Batman universe and he's basically used as cannon fodder in The Dark Knight.  Furthermore, Eckhart's portrayal of Two Face was probably one of the best attempts to translate him from the page of the comics to the screen.  Yes, that is a direct reference to how God Fucking Awful Tommy Lee Jones was as Two Face in the movie where Schumacher put nipples on the Bat Suit.  Bottom line, keeping the whole "half Harvey's face gets blown off" thing in The Dark Knight would've been fine, but having a full on Two Face encounter and to have it end so quickly and so weakly…those was an absolute waste that lessened the film.  Two Face should've gotten his own film, if at all.
It's Batman…Not Saw 16.
Then we come to Heath Ledger's Joker.  As an alternate reality style portrayal, I liked it.  Ledger played Joker very well in his own way, but the idea was clearly to make Joker "gritty" and "edgy," which I guess you could say was Nolan's overlying theme with this trilogy.  While a remarkable performance, Ledger's Joker absolutely forgot that he spawned from a comic book.  There were times where Ledger's Joker was comic, and there were other times when his character seemed to be based on something you'd find in torture porn.  I personally found the discontinuity of Joker's reboot to be a major flaw in the presentation.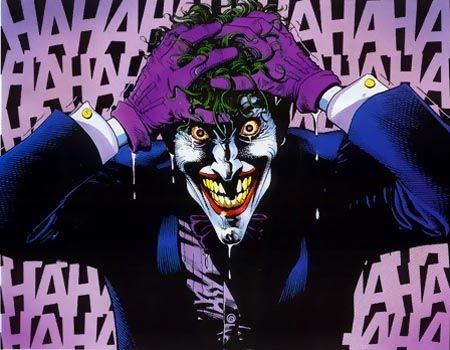 I was also unsatisfied with the suggestion early in the film that the Joker "worked for" anyone, even the mob.  I get that it was a setup, but even feigning servitude is supposed to be below the Joker.  The Joker is a criminal mastermind, not some merc for hire.  Then…there's the makeup.  I'm not mad at the look overall, no…new interpretation at the time, definitely did the Joker justice IMO.  My thing about the make up is that it's make up.  Apparently…Nolan's/Ledger's Joker isn't some hideously deformed freak with bleached white skin…he's a guy with a Moscow Smile and some facial grease paint.  Sure…sure…the makeup only comes off once and it's really just a little tidbit of the story that is being told…yeah, still not the Joker.  Not the Joker at all.
Now with all that griping out of the way, please let me reiterate that Ledger's performance as the Joker was in fact legendary.  It was a far different interpretation of the character than we've ever seen, and it worked very well.  He meshed well with Nolan's Milleresque Gotham City and brought a new layer of fear and loathing to the Joker's emotional instability.  He embraced the concept of chaos in a way that the character never had prior and while the presentation went overboard in attempting to portray the Joker's psychoses, the Joker's central theme that everyone is just one bad day away from going crazy was translated well in the film.  For all the dinginess and grunge of him, Ledger's Joker had enough style and flair to not be a complete abandonment of the character's core, while at the same time it still saw the Joker from a completely new angle.
Aaron Eckhart…I won't talk much about him, lest you start to think that I have a serious mancrush…which I probably do.  Pause…no homo.  Seriously tho, Eckhart is fiercely convincing as Harvey Dent (not to mention dreamy) and probably even more intense as Two Face than Ledger was as the Joker.  If only the Two Face character had been treated with more respect by Nolan and his writers.  Seriously, the fact that fucking Bane got more run than Two Face is a goddamned travesty.
And that brings us to…Bane.  I've never liked Bane.  When they brought him into the comics, that pretty much signalled the end of my interest in Batman comics.  When I saw him in the Shameful Schumaker Film, I was finished with that generation of Batman movies.  Honestly the 89 Batman still stands to me as the best Batman film to date…and while Batman Returns struggled to be mediocre, the films made subsequently with Clooney and Kilmer…that whole Schumacher sequence of films is just a fucking disgrace.  But anyway…I digress.  Bane sucks.  Bane's always sucked.  Not a fan; never will be.
But the thing is, you can even put aside the fact that I hate Bane.  The Dark Knight Rises' presentation of Bane only made me hate him even more.  The accent he used from under that mask was ri-fucking-diculous.  Sounded like Jesse Pinkman doing his impression of James Earl Jones' Thusa Doom while LL Cool J sodomizes him with a pool stick.  Just absolutely horrible.  The character himself wasn't much better.  Basically was a monologue machine…monologue, monologue, monologue.  There was no back story (not his backstory anyway)…no nothing at all, just this guy who…nevermind.  Beyond the hollowness of the portrayal and the fact that I find nothing redeeming or interesting or even really worth my time about the Bane character, he only furthered my opinion that the films went too far in trying to be gritty.  Not "wow, that's just shocking" too far, but "Jesus Christ, do you even realize how lame that is" far.
Bane's initial escape from custody is a high action sequence, with a full out firefight, jailbreak, brawl and daring escape happening on a G5 jet that's getting torn to pieces.  Okay, I'm supposed to forget about the fact that the pressure destabilization at that altitude and that speed would've knocked everyone on the plane the fuck out and send them all falling to their bone-crushing, pulpy doom 20,000 feet below them…but they felt the need to portray the Joker in such a light that I don't feel comfortable allowing my 12 and 8 year old sons to watch The Dark Knight.  Wild with the inconsistency.
Of course we don't want to forget Anne Hathaway, who looked great in the skin tight Catwoman suit, but I thought her character as well rung hollow.  All we know about her is that she's a freakishly highly skilled cat burglar with a spandex costume and a whip…basically a felonious walking wet dream.  Hathaway, despite being one of the more overrated actresses in Hollywood (she's good, but Oscar good??  I think not), did her best, but she wasn't given much to work with.  There's absolutely no depth to her character, and Hathaway is given little chance to establish any on her own.  Hathaway probably would've been better suited to the Rachel Dawes character, as her cynical portrayal of Catwoman lacks the personality that the character should've demanded.
Michelle Pfeiffer…despite being riddled with a horrible script and ridiculous lines, gave personality and depth to both Selina Kyle and Catwoman.  She was hot and crazy as Kyle…and had the restraint to not overdo the crazy part, but the style and grace with which she played the Catwoman was simply unmatched since the days of Eartha Kitt and Julie Newmar.  Sorry Lee Meriweather…but you were awesome as Solid Snake's mom.  But seriously, watch the scene where she catches Batman on a roof and then show me the clip in The Dark Knight Rises where Hathaway's Catwoman has even half of the personality/style.  Yeah, yeah…the dialogue is incredibly campy…but the personality of it all.  Simply marvelous there, and absent from…well any of Nolan's Batman movies.
And oh yeah…Rachel Dawes.  You'll have to forgive me.  In my world, Rachel Dawes is the daughter of The Reaper who took Hamlet's advice and got herself to a nunnery after she found out who her father was.  Katie Holmes was perky, solid and hot as Dawes…as long as herpes and hammertoe are your thing…(inside joke)…but Jake Gyllenhaal's sister??  Seriously???  You replace Katie fucking Holmes with Jake Gyllenhall's sister??  Not for nothing, but if you put a gun to my head and told me that the only way I could save my life was to bang either Jake or Maggie…I'd have to sit down and think it over.  Seriously…and I say this as a 100% heterosexual man…Jake is prettier than his sister is.  Pause…no homo.
Not to be forgotten is Talia al Ghul, daughter of Ra's and (in the comics anyway) wife/betrothed of Batman.  Marion Cotilliard is fantastic as Talia, although we don't really know she's Talia until the end…and like Joker and Catwoman, Nolan's Talia al Ghul is a significant departure for the character.  She sees Bane as something of a father figure or protector, which runs absolutely contrary to her opinion of him in the comics.  Furthermore, she's obsessed with carrying out Ra's failed plan to purge and cleanse Gotham City, despite the fact that she never really seemed to be half as fanatical about her father's schemes in the comic books.  In the vacuum of the Nolan trilogy, it works well and provides an honest to God twist to a movie which to that point had been a well executed by-the-numbers superhero movie, but I have to admit I was confused at first.
I'd also like to say that Tommy (Joseph Gordon-Levitt) was great as officer Blake/Robin in The Dark Knight Rises.  He built on the badass that he was in Inception and I look forward to seeing Tommy (he'll always be Tommy to me) in more grown up, ass kicking roles.  No, I didn't see Premium Rush, nor do I intend to, but from the trailers, I can tell that Tommy would be excellent in the role of Cole McGrath if any Hollywood studios pick up the inFAMOUS titles for big screen adaptation.
Overall, Nolan's trilogy is worth the money to buy all three on Blu Ray.  They're a bit long, especially The Dark Knight, and the treatment lent to some of the most iconic characters in the series is at times dismissive enough to be borderline offensive, but they've got good action, good tone, and for the most part they are paced well.  Shave 30-40 minutes off of The Dark Knight and that movie would've been damn near perfect…again, in the vacuum of the Nolan trilogy.  I don't think Bale's Batman or Ledger's Joker eclipse the definitive performances by Michael Keaton and Jack Nicholson in the 1989 film, but what do you want…Keaton was Burton's muse before he found Johnny Depp and Jack Nicholson is motherfucking Jack fucking Nicholson.
If I were to rate Nolan's trilogy as a whole, I'd say it gets an 8 out of 10, and if we're talking about multiple movies over a series of years, it's the best running presentation of Batman that Hollywood has come up with.  Individually, I still prefer Burton's 1989 masterpiece overall, but the mediocrity of Batman Returns and the complete abhorration of the three Schumacher films that continued Burton's films make Nolan's trilogy the easy winner for sustained telling of the Batman's story.
Leave a Comment
:Batman, Batman Begins, Bob Kane, Chris Nolan, Christian Bale, DC Comics, Heath Ledger, Mouth Breather Batman, The Dark Knight, The Dark Knight Rises, Warner Brothers
more...